I´ve stumbled across a nice little tool, which can scan your ethereum and bsc addresses for unclaimed airdrops. As you may know, some cryptocurrencies drop coins to already existing addresses. For instance the $UNI Airdrop was quite huge and the $FORTH Airdrop, too.
So if you in the cryptospace for a while, you surly have a bunch of ethereum addresses, to check the eligibility, just head to earni.fi and paste the address. Earni.fi will scan it for airdrops, NFTs and POAPS. Binance-smart-chain airdrops are included as well. But there is no free lunch 🙂 Earni.fi has a pricing model. Only "basic" airdrops are shown, basic airdrops are $UNI, $1INCH, $TORN, $COMBO, $CRV.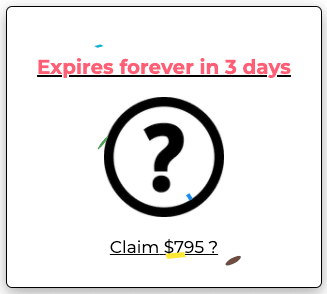 If you are eligible for a not-basic airdrop, earni.fi only tell you that your are eligble and not what kind of airdrop. So you have two options: Subscribe or find the unclaimed airdrop by yourself.
If you subscribe, you can claim your airdrop directly from earni.fi homepage (via metamask). I am a little bit paranoid and claimed my airdrop on its official claim page. As a subscriber you can monitor up ten addresses and will get notified, if new airdrops are in the database. Right now, it has about 98 airdrops in the database. And the monthly fee is $19.
If you want to save money and don´t want subscribe, search for the airdrop via google or take a look at this etherscan page. My personal experience was like this: I found this tool via twitter, searched my computer for any ethereum addresses and tried each one. Luckily I had one hit, earni.fi told me, that I am eligible for an airdrop. Unfortunately it was not a basic airdrop, so it only told me that airdrop was worth $1400, so I tried to google it cause I did not want to subscribe. I have to admit, that it is quite hard to find the airdrop after I few attempts, I grabbed my calculator and came to the magnificent conclusion, that its worth to subscribe for 1 month ($1400 – $19 = $1381 profit). So I checked the homepage and the author, because I don´t want to sink my money into something scammy. The tool is made by DeFi Dawson (on twitter @DawsonBotsford) and I subscribed via CC and erni.fi immediately told me, that it was the $FORTH airdrop. So head over to the $ampleforth claimpage and claimed it. After that I canceled my subscription because 19$ a month is a little but too much for this kind of service. So check your addresses, maybe you have some luck and get an airdrop.